Facebook is the most powerful social application till date. Their statistics are simply amazing! Even Nepal has a growing number of users Facebook.
The number of Facebook users in Nepal as of February 2011 is 881,160. Nepal ranks as the 75th country based on number of Facebook users. USA leads the way with over 150 million out of the whopping 500+ million Facebook users globally. Even India has over 22 million Facebook users.
The comparatively lower number of Nepalese on Facebook is because the total number of internet users is low. According to Internet World Stats, there are only 625,800 internet users in Nepal by 2010. Though this number probably doesn't take into account of Nepalese abroad, who are the main avid Facebook users as well.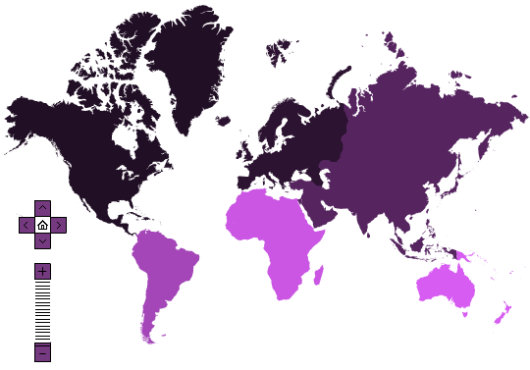 Global Distribution of Facebook. 500+ million users and counting.
USA has most Facebook users in the World. Recently, users have sharply increased from Asian and African countries as well.
Asian countries Indonesia, Philippines and India are among the top 10 list of Facebook users.
The huge popularity of Facebook in Nepal ranks it in 75. Among the users, most people (over 75%) are youths of age 18-34. No doubt companies and brands are now targeting Facebook as one of the internet advertising choice due to it growing popularity and direct engagement.
More Facebook stats at Social Bakers
Update: Facebook users in Nepal reached 1 million around June 2011. As of November 2011, the number of users of Facebook in Nepal has exceeded 1,300,000.
Update 2: Facebook and social media have taken off big time in Nepal. As of October 2015, the number of Facebook users in Nepal is over 5 million (50 lakhs). Even Facebook company and founder Mark Zuckerberg himself has shown fair amount of interest in Nepal, especially in the aftermath of Nepal earthquake.
Update 3: While working for a client project, I have come up with some data on Facebook users in Nepal by geographic zones. Facebook (advertising) still groups based on the 14 zones of Nepal. As expected, Bagmati, which includes Kathmandu has most number of Facebook users. But just how much gap there is in the internet penetration (or Facebook usage) in the different zones of Nepal was an interesting insight for me. Hope this is useful for others too.
Bagmati leads with close to 70% of Facebook users in Nepal. This was followed by Gandaki and Narayani zones with around 9% and 7% Facebook users. Here is the current rank of the 14 zones by the number of Facebook users in Nepal.
Bagmati
Gandaki
Narayani
Lumbini
Kosi
Bheri
Mechi
Seti
Dhawalagiri
Rapti
Janakpur
Sagarmatha
Mahakali
Karnali
This just goes on to show how little internet or Facebook reaches to regions outside selected cities and zones in Nepal. This despite that fact that voice telephony in Nepal has actually reached over 100% of country population as of 2015 (Ref. NTA MIS Reports). And internet users in Nepal almost exclusively means mobile internet users (over 95%). Hopefully these kind of insights would push the telecom companies such as NTC, Ncell or the government to invest for a better coverage in all regions of Nepal. Or even open up for disruption in the underdeveloped zones for global companies such as Facebook and Google.
Methodology Notes: Tools used Facebook Advertising and Power editor. %rounded off for convenience. Facebook Reach taken as reference. Reach sample size over 50,000.